Top 9 Custom Orthotics Providers Near Dublin, California
We know finding the best custom orthotics near Dublin, California can be difficult, so we put together this detailed list of the best of the best custom orthotics providers so you can make your choice wisely.  Each Dublin-adjacent location provides its clients with amazing orthotics to energize, enhance, and live fuller lives. Combined with stellar customer service and affordable pricing you should be sure to check out these custom orthotics specialists on your next visit to the area! If you know another amazing custom orthotics location that should also be included in our list – or one that should be removed – please let us know!
1. The Shoe Doctor,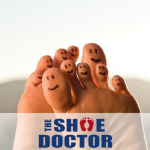 About: Since 1997, The Shoe Doctor, provider of custom orthotics has been serving Dublin. Their aim is to include technical foot analysis and advice in a welcoming atmosphere. They look forward to welcoming you to their long list of satisfied clients, with over 25 years of experience. They agree that no two people's feet are the same. Russell Pate, a Certified Pedorthist, and his professional team at The Shoe Doctor weigh and analyze the feet in order to prescribe appropriate footwear. They make custom-made insoles to protect the arches to keep your feet perfectly straight and balanced, which will help relieve foot discomfort. The first step in a foot study is to create a computerized 3-D map of your foot, which helps them to see the exact problem areas. In their fabrication lab, the map of the foot is then used to create a one-of-a-kind insole. Through their personalized orthotics, they aim to alleviate foot discomfort, heel pain, and Plantar Fasciitis. 
 Services: 
Healthy Foot Evaluation

3-D Mapping of Feet

Custom Orthotics
2. The Orthotic Shop of San Francisco  
About: The company was founded in 1999 by Dr. Edward Camp, a Chiropractic Certified Extremity Practitioner and Sports Physician. The Orthotic Shop of San Francisco collaborates with MDs, Podiatrists, DOs, and Chiropractors to supply you with the best Custom Orthotics available. They have a complete line of orthotics that can be used with any sort of foot that can be used to treat a variety of ailments.
For over 20 years, the Orthotic Shop of San Francisco has been healing San Francisco two feet at a time. They've got you covered, whether you name them personalized orthotics, orthotic inserts, or orthotic footbeds. They collaborate with orthopedists, podiatrists, and chiropractors to create the best personalized orthotic available. They take a mechanical approach, ensuring that all of the joints in the lower extremity are in good working order. This would allow you to regain your normal range of motion, reducing pain and dysfunction. 
3. Foot Solutions Fremont 
About: They are experts in the field of foot health. Their board-certified pedorthists offer a compassionate treatment that focuses on the cornerstone of our clients' welfare. Unlike big box shoe shops and medical offices, their outlets are independently owned and run by residents of the group, and their knowledgeable practitioners offer a compassionate service based on customer care and tailored advice. They are ambassadors of foot protection and wellbeing, and it is their mission to use their knowledge to better the life of their clients.
Their goal is to be the one-stop-shop for all things foot health by offering a unique experience and unrivaled knowledge. Their mission is to inform and inspire their consumers about the advantages of personalized orthotics and comfortable accessories for their wellbeing. 
4. San Francisco Prosthetic Orthotic Service
About: San Francisco Prosthetic Orthotic Service, Inc. is a prosthetic and orthopedic appliance maker and fitter, with a certification from the American Board for Certification in Orthotics, Prosthetics, and Pedorthotics.
Help, align, avoid, and fix deformities are all possible with these appliances. Patients' function can be improved by evaluating their prosthetic and orthotic needs, designing an accurate recovery schedule, and finally ensuring increased mobility.
Plan, fabrication, fitting, modification, and restoration of orthoses and prostheses are among their facilities. They take great pride in instructing and teaching patients on how to use their new unit.
5. Hanger Clinic: Prosthetics & Orthotics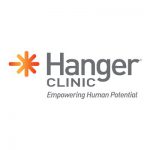 About: The Hanger Clinic, a custom orthotics provider near Dublin CA, is a group of professionals and experts under The Hanger Institute devoted to transforming clinical practice and enhancing patient outcomes through cutting-edge studies, evidence-based treatment, and high-quality education.
Members and associates of the Hanger Institute work together to further Hanger Clinic's goal of providing orthotic and prosthetic rehabilitation to patients. Their goal is to find new ways to advance the research and treatment of orthotics and prosthetics by exploring, expanding, and facilitating opportunities.
They address a wide variety of gait and musculoskeletal disorders, whether they are present at birth or are the result of disease or accident, and provide a wide range of creative, customized treatments to help you meet your goals.
They get to know the patients' condition by listening to their concerns. This allows them to better understand how to improve patients' stability and relaxation while reducing their recovery time.
6. Davis Shoe Therapeutics

About: Davis Shoe Therapeutics, a custom orthotics provider near Dublin CA was founded in 1977. It all began when Arnie Davis (owner and creator of Davis Foot Comfort Center) misplaced one of his shoes at the beach with friends. He'd only brought one pair, and all the shops were closed.
Thankfully, his friends' workshop had some leather and equipment, and he spent the remainder of the day working out how to make himself a pair of shoes. When he got home, he went out and purchased some leather, tools, and a sewing machine. He then opened a store and began selling hand-dyed oil-tanned leather stitch-down shoes and sandals. 
People with very serious foot injuries started going to his store. He discovered that making shoes to assist people in walking satisfied his ability to combine art and function to the greatest extent possible. He was certain he had discovered his true calling.
7. Bay Area Foot Care About: Bay Area Foot Care is a leading podiatry specialty and provider of custom orthotics in the San Francisco Bay Area, with offices in Castro Valley, Oakland, Pleasanton, San Francisco, San Leandro, San Rafael, and Walnut Creek. Bay Area Foot Care includes locations in the Inner Richmond, Lower Pacific Heights, Mission District, and NoPa areas in San Francisco. Bay Area Foot Care is staffed by a team of board-certified podiatrists who have specialized foot and ankle care. 
The physicians are experts on musculoskeletal conditions of the foot and ankle, and they have access to the finest facilities for surgery and recovery. Bay Area Foot Care podiatrists use cutting-edge technology to detect and treat chronic foot and ankle problems.
Through the latest of podiatric care, the team is committed to helping individuals of all ages and lifestyles get back to doing the things they love. The doctors at Bay Area Foot Care will support if a patient needs continuing care for diabetic neuropathy or is an athlete who has sustained a foot or ankle injury.
8. Mark Co, D.P.M
About: Mark Co, D.P.M., is a professional and well-respected podiatrist serving patients in San Francisco, CA. Dr. Co treats bunions, ingrown toenails, toenail disease, warts, plantar fasciitis, and other types of foot discomfort at his office in the Duboce Triangle neighborhood. 
He also provides custom orthotics for the treatment and prevention of foot and ankle conditions. He supports people of all ages and is a leading sports medicine specialist for athletes of all classes. For quick, precise, cutting-edge treatment, the practice has laser technology and an on-site X-ray facility.
Dr. Co is committed to medical education and assists his patients with understanding their root problems as well as treatment strategies so that they can be successful partners in their diagnosis and rehabilitation from accidents and diseases.
9. Align Clinic

About: The nature, operation, and fitting of custom and prefabricated orthoses, which are instruments that help stabilize or fix musculoskeletal deformities, is the focus of Align Clinic.
Based on their combined 60 years of practice, the experts at Align Clinic aspire to offer the best quality goods and facilities to all of their patients. Each patient is treated as a person, not a list. 
When you schedule an appointment with Align Clinic, their physicians will do a comprehensive review of your specific needs, including muscle monitoring, range of motion, feeling, and gait analysis. They will develop a recovery schedule for you and your psychiatrist or physical therapy to help you achieve your expectations.
Some of the orthotics services they offer are foot orthosis, ankle foot orthosis, knee ankle foot orthosis, hip knee ankle foot orthosis, and soft off the shelf braces and spica.
Are You in Need of an Effective Sports Massage?
Sports massage from Schemata Bodywork helps people who are active or desire to be active. Who can benefit from a sports massage from Schemata Bodywork? Individuals who have careers that are restricted to working at a desk, all athletes that are looking to improve their performance or physical gains, people who have community service jobs such as firefighters, law enforcement, or military personnel. If you are suffering from injuries with acute or chronic pain, or someone who wants relief from mental or physical stress, we can help change your life. Contact us now for your appointment.